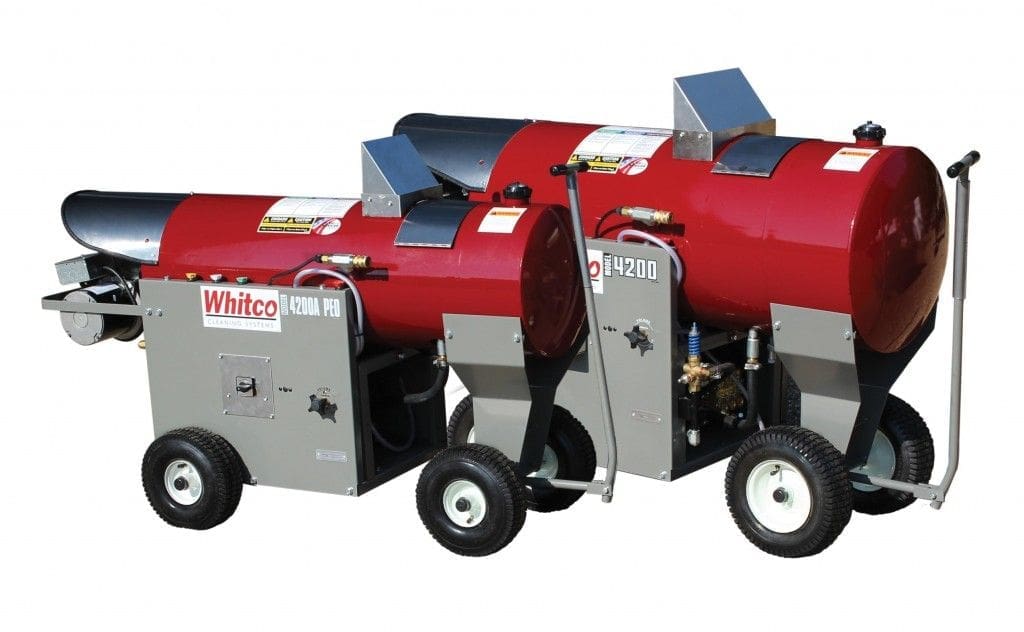 Whitco PEO
Four-wheel electric motor-driven, diesel-fired horizontal coil design. From 2 gpm @1600 psi to 5 gpm @ 3000 psi.
Bring it on.
Why sneak up on gunk when you can blast it head-on? If brute force is what you're after, congratulations. You just found it. Now put it to work.
Small Garages
Farms
Body Shops
Trucks and Tractors
Stainless Steel Float Tank with Cover
Fuel Cap with Fuel Level Gauge
Double Action Float Valve
10" Pneumatic Tires
Burner Cage Protection
Water Separator Fuel Filter
High Temperature Cut-Off
Pressure Relief Valve
Trigger Gun
Open Gun
Hour Meter
Thermostat Control
Steam CombinationAdjustable Time Delay ShutdownPartial or Full-Dressed Stainless Steel
Empty section. Edit page to add content here.
Please call us at 479-524-2215 for pricing and shipping information.