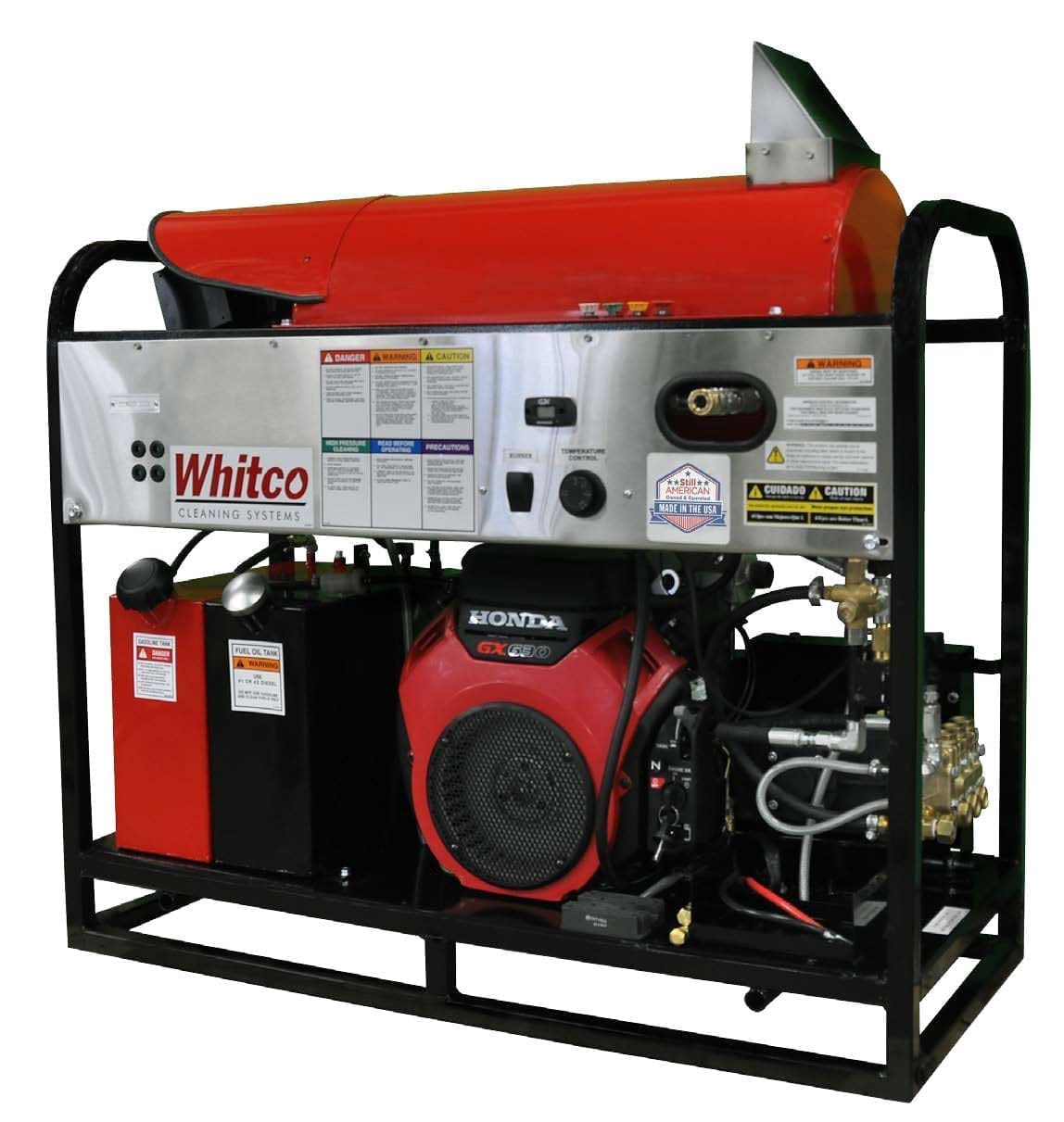 Mini Skid GPO Series
Posted on
September 12, 2019
Gas-fired horizontal coil design. From 4 gpm @3500 psi to 8 gpm @ 4000 psi.
Bring it on.
There's no substitute for quality, and this pressure washer delivers on power and quality.
14″ or 18″ coil
Triplex-oil bath pump
Belt drive
Tachometer
12V burner
7 gallon burner tank capacity
7 gallon gasoline tank capacity
Adjustable temperature control
Metering soap valve
Trigger gun
3/8″ x 50ft wire braid discharge hose
4-QC nozzles, 0, 14, 25, & 40 degree
Skid carriage construction
Dimensions: 48″L x 21″W x 47.5″H
Wheel Kit
Float Tank
Lifting Eyes
Stainless Steel Wrapper
Empty section. Edit page to add content here.
Please call us at 479-524-2215 for shipping information.