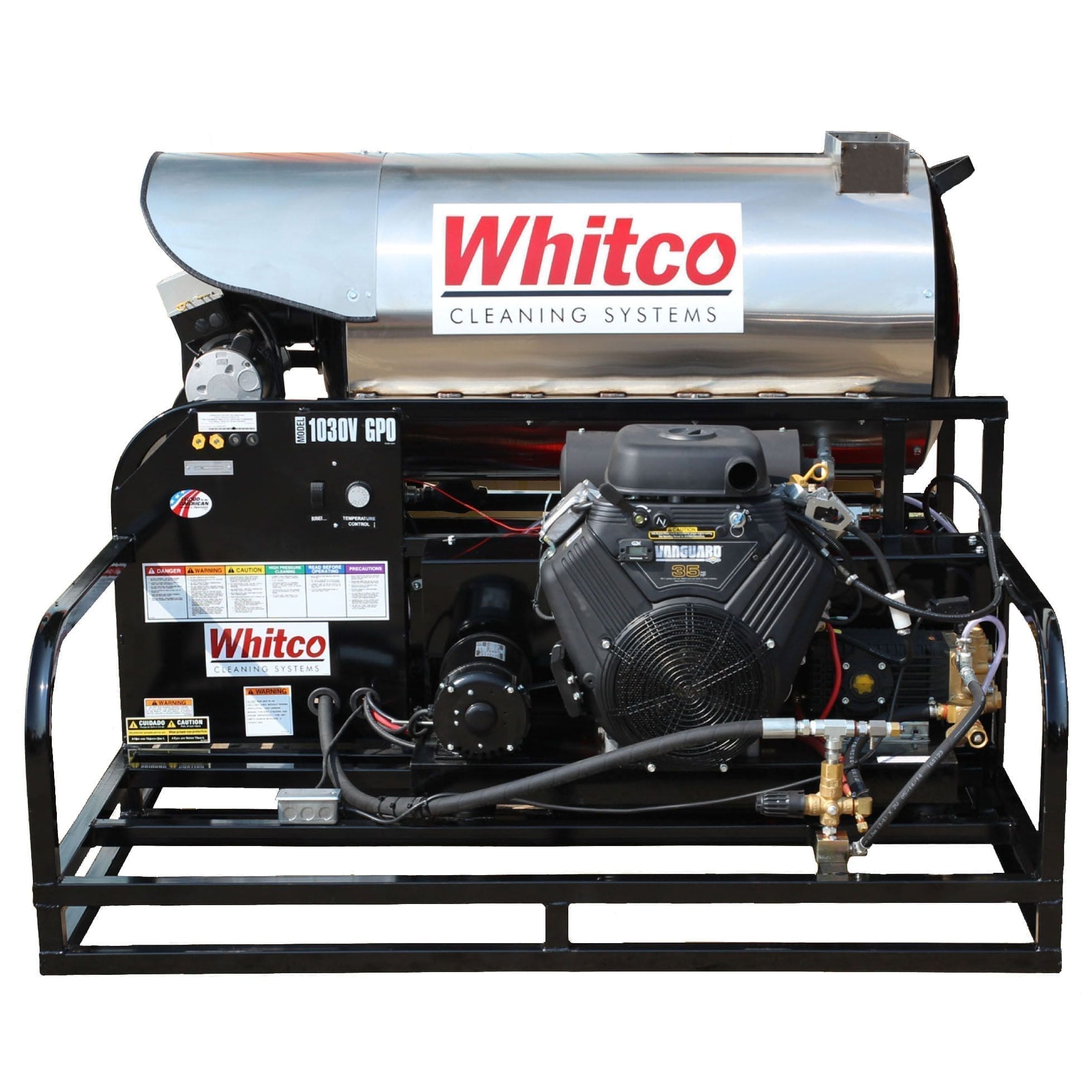 GPO Gas Engine Series
Posted on
September 12, 2019
Industrial grade skid style washers, gas engine driven with a diesel-fired horizontal coil. From 5 gpm @ 5500 psi to 12 gpm @ 2500 psi.
Overpower Everything.
Improved brute strength and performance for the toughest jobs. It muscles its way through anything and won't let you down.
Heavy-duty steel frame
24" Schedule 80 coil with wrapper
(schedule 160 coil/18")
Float tank with 3-way ball system for
choice of water source
2-Gun system (5505V is single gun operation)
Unloader valve to accomodate 2 gun system
Mecc Alte generator (3000 watts)
35HP Vanguard Tier 4 compliant
40 gallon fuel tank, 13 gallon tank
Water separating fuel filter with clear reservoir
Polypropylene battery box (Battery not included)
Winco generator
Stainless steel coil wrapper
12 volt, DC burner
30″ coil, requires larger frame
Single gun operation
Empty section. Edit page to add content here.
Please call us at 479-524-2215 for shipping information.