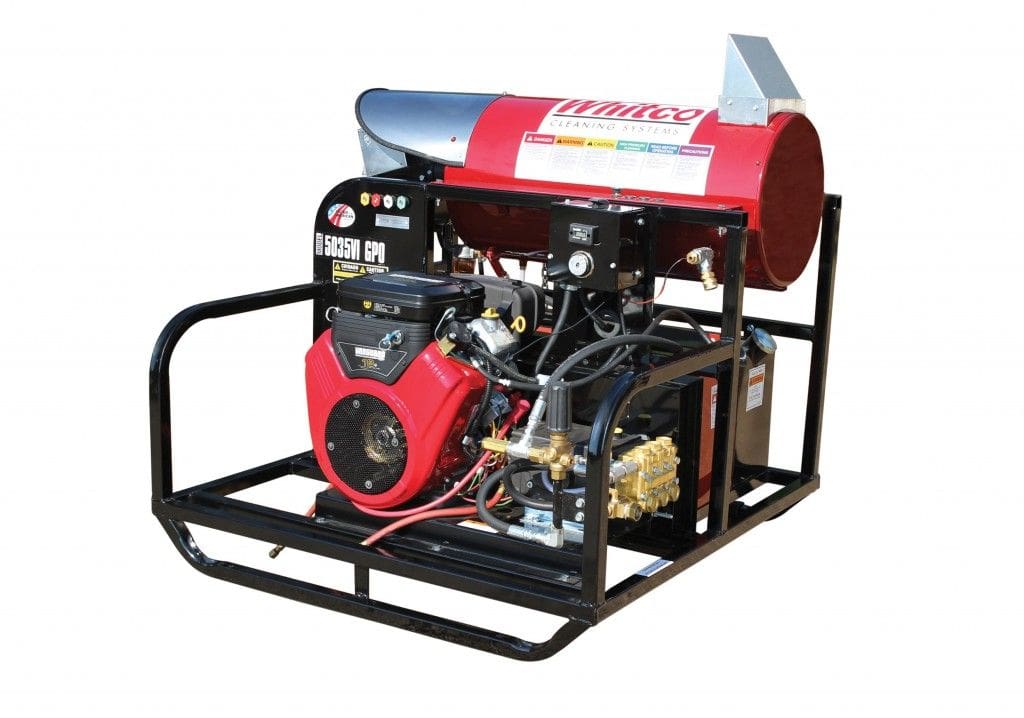 GPO New Style Series
Gas or diesel engine skid design. From 3 gpm @3000 psi to 5 gpm @ 3500 psi.
Don't let its size fool you.
You wouldn't know by looking at it, but the Hero II is a beast. It's a more compact version of our GPO New Style Series and it packs a ton of cleaning power for those hard to reach jobs.
Heavy-Duty Frame
Triplex Pump with Solid Ceramic Plungers
Oil Bath Crankcase
Water Separating Fuel Filter
13.5-Gallon Fuel Tank
Hour Meter
12V Diesel Burner
18HP V-Twin Engine
Low Pressure Chemical Application
Steam Combination
Wheel Kit
Hour Meter
Stainless Steel Tank Shell
Full Dressed Stainless Steel
Empty section. Edit page to add content here.
Please call us at 479-524-2215 for shipping information.